There is joy in giving. We make it easy to send a gift as beautiful as it is meaningful.
- Kristina Haley
FOUNDER OF JOYBOX

Delivering joy & encouragement to the masses - one box at a time.
Easy gifting oozing with thoughtfulness
JOYBOX helps people encourage those around them. There is JOY receiving something beautiful and personal - knowing someone is thinking of you and knowing they care.

JOYBOX triggers joyful responses with elevated gift-boxes filled with luxurious flavours and scents for the ultimate unboxing experience.

All of our products are made locally with ingredients to make you feel as good as they taste and smell.

We make it convenient to send a gift quickly without compromising on the contents or packaging.

Are they a shower or bath person, sweet or savoury? You make it personal - they'll love you for it.
"A thoughtful gift has the power to change someone's day & encourage their heart."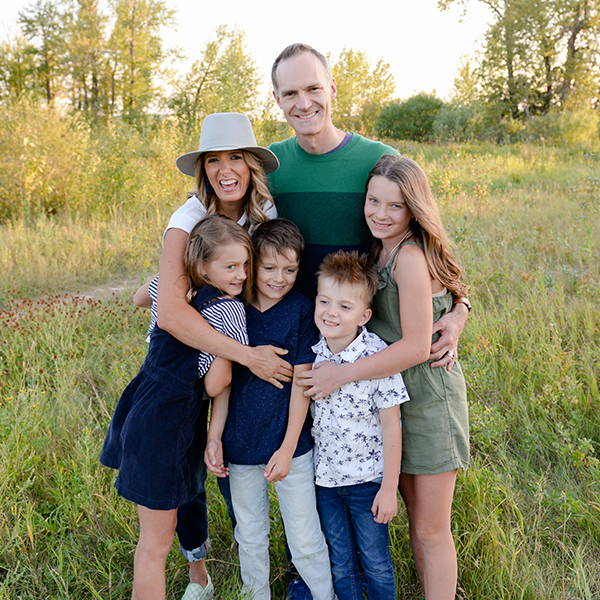 SPREADING JOY TO THE MASSES
My friends would describe me as a natural encourager. The truth is, nothing fills me up more than the opportunity to call out the beauty and strength I see in others. From a young age, I have always been drawn to occasions when I had the chance to write someone a long card, make a little homemade treat or give a thoughtful gift. When I saw someone who needed a little boost in their day or someone to believe in them, I always jumped on that chance to speak life and encouragement to their heart!

As my life changed to having a family with four little ones, I found myself frustrated at the tension between my desire to put together a thoughtful and meaningful gift and simply not having the time or resources.

I had a thought on so many occasions when I couldn't drive across the city (or country) to deliver a gift- "I wish I could just click a button from home to send something beautiful straight to my friend's door!"

That was the beginning of what is now "JOYBOX."



"…you can make a difference in the lives of those around you with your words and actions."
My heart for JOYBOX is that it would be a company that allows people to encourage those around them. I want people to feel valued and know that they truly matter. I want people to feel the JOY that is felt from receiving something beautiful and thoughtful- to know that someone was thinking of them!

And I want YOU to know that you can make a difference in the lives of those around you with your words and actions. Your gift has the power to change someone's day. To encourage someone's heart. I want you to see the unique potential inside yourself and that your actions play a big part in changing our world!

If I could pour out my heart to every person I meet and tell them all the great things I see in them- this to me would be a life well lived and fill me with joy to no end! Go send some JOY! It's contagious!
Enter your email to receive our latest offers, new boxes, and all things joyful.